Are you ready to take the wheel? Choosing the right driving school is an important decision and one that can make or break your experience learning to drive. You need to make sure you find a school that is trustworthy, reliable, and offers quality instruction.
In this blog, we'll offer tips for how to choose the best driving school for you:
Do The Research
Choosing the right driving school can be a daunting task. When deciding on the right school, it is important to do the research to make sure that you are getting your money's worth and learning all of the essential driving skills. With so many options, this research may seem overwhelming.
The first step is to do a search for a registered driving school in your area. The ministry of transport in Ontario, DríviSA provides an online directory for drivers to find approved driving schools across the province. You can search by city or town and filter schools by class size, payment methods, and languages are spoken for added ease of selection.
Once you have chosen a few schools that meet your criteria it's time to start researching them individually both online and through word of mouth from friends & relatives who have had experience with these particular driving schools. Make sure to read customer testimonials and reviews as they provide great insight on which school may best fit your needs based on their past experiences with them.
Lastly, you should verify if the candidates are approved by Drive Test, a service administered by Service Ontario that provides driver examinations in Ontario and issues driver licenses, validating whether or not these driving schools are officially registered vehicle training institutions authorized to teach beginner drivers according to provincial law.
Going through this research process will provide you with reassurance in your selection making it safe yet easy when choosing which school is right for you!
Know Your Options
Choosing the right driving school can be an overwhelming process, but it doesn't have to be. Knowing your options and researching each program available to you is the first step in finding a driving school that works best for you. Each driving school offers a different curriculum according to its license and permits, so be sure to keep track of what they offer before making your selection.
When looking into driving schools, also consider their Driving Course requirements as well as any Drivisa tests they require. Most state-approved schools will require driver's license applicants to take a behind-the-wheel course in order to obtain their driver's license or permit. It is important to understand the type of license being offered and any additional courses required for that particular license before enrolling in any specific program.
In addition, when looking for a Driving School, make sure that the instructors are up-to-date on the curriculum and use safety programs such as Driver's Ed Braking Solutions or Education on Wheels Reactor Tests (ERTS) which help ensure that students are receiving a quality education. Other criteria include affordable pricing, thorough instruction methods, and convenient course times.
By taking the time to research all available schools in your area and understanding their individual policies, you can make an educated choice when selecting your perfect Driving School!
Read Online Reviews
Choosing a driving school can be a daunting task, but reading online reviews can make the process much easier. Driving schools should have many positive reviews from past students, so take some time to research and read through them. Having access to direct feedback from customers that have previously attended the school is invaluable in making an informed decision.
Reading online reviews can provide important insights into the quality of teaching, safety practices, customer service levels, and price points among other things. It's also important to search for driving course reviews as this will give you an understanding of what to expect from the lessons and how effective they are at improving driving skills. Additionally, be sure to check out social media pages and forums dedicated to driving topics; these often provide additional perspectives that you would not find elsewhere.
Finally, stay vigilant for biased or overly-positive reviews as these may not accurately reflect the true quality of the school or its services. If a web page contains mostly negative feedback or controversial content, it's best to move on and look for another option with more promising testimonies instead of taking unnecessary risks.
Follow these tips when researching online before selecting your ideal driving school provider!
Look for One-on-One Lessons
When considering a driving school for yourself or your child, it is important to look for one that offers comprehensive, tailored instruction. One-on-one lessons are often the best way to guarantee personalized attention and targeted instruction tailored to your particular strengths and weaknesses as a driver. Be sure to ask if they offer private lessons when researching different driving schools.
The ability to tailor a program according to your needs is especially important when taking specialized courses such as BDE (Basic Driving Education). BDE courses contain detailed material that may require a slower pace of pacing and more thorough instruction than the standard program. Look for schools that provide structured programs in which instructors can break down difficult concepts step by step in order to truly understand the material being covered.
In addition, consider whether the school you choose conducts classes at convenient times and locations that fit with your individual schedule. You should also find out about the possibility of regular refresher courses or assessments for experienced drivers looking for an ongoing evaluative approach to their driver's education experience.
With so many options available for driver's ed these days, doing your research into various courses offered can make all the difference in finding a school that offers valuable educational experiences both now and in the future. From
one-on-one lessons
specialized classes
structured programs
– there are plenty of top-tier formal driving schools out there
– make sure you look into them before committing!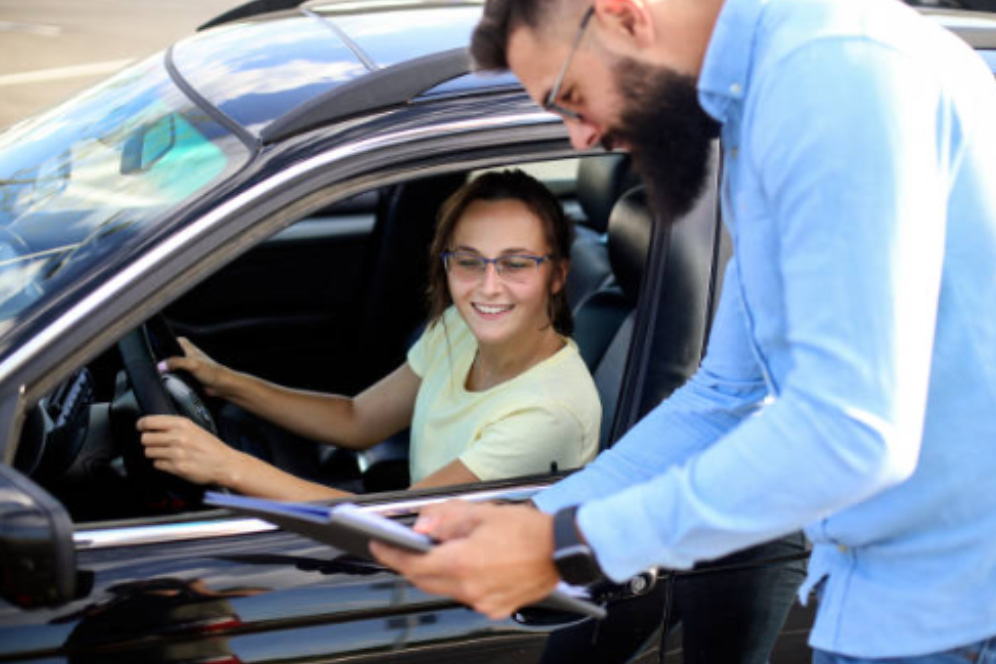 Look at Their Packages
Choosing the right driving school is essential to ensure that you get the most out of your driving course. The key is to look at what each school offers before making a decision. Every driving school has a range of packages designed to cater to every kind of driver, from those just starting out to experienced ones who are looking for refresher courses.
Look for packages that are specifically tailored to your needs and skill level; for example, if you're looking for a comprehensive, one-on-one driving course, then look for schools offering such packages.
To make sure you get your money's worth from a driving course package, always check what's included in the fee. Be sure the package covers all topics related to road safety and defensive driving instruction and gives enough time for an adequate amount of practice with an instructor in the car so that you feel fully prepared and confident behind the wheel upon completion.
Many schools offer student discounts or incentives such as free road tests or vouchers after completing their courses, so finding out more about these promotions can help make choosing a driving school even more cost-effective.
Get a Feel for the Facilities
Choosing a driving school is an important decision and one that should not be taken lightly. Before enrolling in a driving school, potential students should visit the facility in person to get a feel for its features and offerings.
Start by looking at the school's website and viewing the class schedule to make sure that there is an instructor available when you are ready.
The next step is to visit the physical location of the driving school to get an overall impression of what it has to offer. This includes assessing how spacious and comfortable the classrooms are, as well as any interactive digital tools used for lessons and training. The more modern technology available for hands-on learning, such as virtual reality programs or online simulators, will be particularly beneficial in polishing your driving skills.
Furthermore, ask about any additional activities or services offered by the driving school such as defensive driver courses or driver safety classes that could help you become a better driver in real-life situations on the road. Spending some time exploring all available features of a particular driving school can help you make an informed decision when it comes time to enroll in your course of study.
Speak to the Instructor
Finding the right driving school for your needs is an important decision. Before beginning lessons, it's important to get a feel for the school and the instructor who will be teaching you. Ideally, speaking to the instructor in person or over the phone is recommended.
The instructor should be knowledgeable and have proof that they are certified to teach student drivers in your state. Ask questions about their experience and qualifications as a driving trainer, such as if they have extra certifications or specialized expertise that could benefit you during lessons. It's also worth inquiring about any additional services they offer, like mobile classes or online learning resources where applicable.
While some questions might be answered in an online description of the driving school, nothing compares to having face-to-face conversations with a trained professional onsite so you can truly understand what you're getting into when taking lessons at their institution. Speak with the instructor prior to enrolling – it may make all the difference for your experience!
Check out Their Pass Rate
When selecting a driving school, one of the most important factors to consider is their pass rate. The pass rate indicates how well the students have done when taking their driving test. It's important to know the pass rate of a driving school you're considering because it can help you determine if they will provide you with the necessary skills and knowledge to help you succeed in your own driving test.
A good way to research is by looking up reviews online from past and present students who have taken courses from a particular driving school. Ask former students about what they thought of their experience and what percentage of individuals passed or failed their exams within the same school or branch. Additionally, find out if the school provides adequate resources for improvement and guidance when it comes to curriculum matters.
When considering schools in Ontario, make sure that they follow Ontario's Driver Certification Program (ODCP) standards as set out by Transport Canada's Road Safety Programs Policy on Driver Instruction which includes passing rates, safe vehicle operations, proper instruction methods, quality assurance methods, and mandatory training curriculum requirements for instructors. Verifying these will give you an indication of how successful any given driving school is in producing safe and successful drivers who will be a positive influence on our roads today!
Pick the Best Driving School
Are you looking to learn how to drive and pick the best driving school? Selecting the right driving school can make a big difference in your experience and may even determine how successful you are in passing your driver's test. To help here are some tips on how to find the best driving school for you.
First, you'll need to get acquainted with Drivisa, Division 8 of Ontario's Ministry of Transportation. Drivisa is responsible for licensing all Ontario driving schools and monitors their performance by ensuring licenses are up-to-date, reviewing student feedback, inspecting facilities, and measuring safety standards.
To find the best driving school for your needs:
Check if the options available are licensed by Drivisa.
Try to pick a school that offers discounts based on household income level or age group.
Look into online reviews to see what past students have experienced while taking their lessons at prospective schools.
Ask around town – often word of mouth can reveal more information than an online review ever could.
Arrange an initial appointment with a certified instructor – be sure they're trained well enough that they have successfully completed all necessary background checks and competency tests as mandated by Drivisa regulations before agreeing to take lessons with them.
Finally, consider safety practices adopted by each school like policies on drinking or texting while driving or riding in any vehicle associated with the institution that may ultimately affect the quality of instruction received during classes or field tests provided by them. By taking these steps into consideration when choosing a driving school, you'll be sure to pick one that will work best for your needs and increase your chances for passing any examinations required for obtaining a driver's license or permit in Ontario!